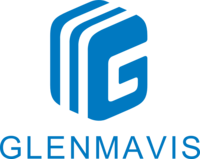 Established 1972

About Us
Glenmavis Kerbing was founded in 1972 by James Smith senior. With his previous experience of civil engineering, the company quickly became a preferred local authority contractor in Ayrshire. His sons Jim and Hugh started to work for the company in its early years before becoming full partners in the early 1990s, allowing James Smith senior to enjoy his well deserved retirement.
James and Hugh have over 50 years combined experience in the civil engineering industry and are ideally positioned to undertake any project, large or small.
Willie Reilly joined the Glenmavis Group in 2014 as Operations Director. He has worked over 20 years in the industry, bringing a wealth of knowledge and design experience from his previous roles within the traffic management industry. Working on large scale traffic management schemes from the London 2012 Olympic torch relay to the Queens baton through Ayrshire.
The company realises the importance of local knowledge and is well recognised within the local authorities and Police Scotland. We can provide the full spectrum of all traffic management services, from street works, high speed to event traffic management. With the added advantage of being able to carry out any aspect of civil engineering work required for any event. This gives our partners the reassurance that your event can run smoothly on time and budget.